How to invest_Slide1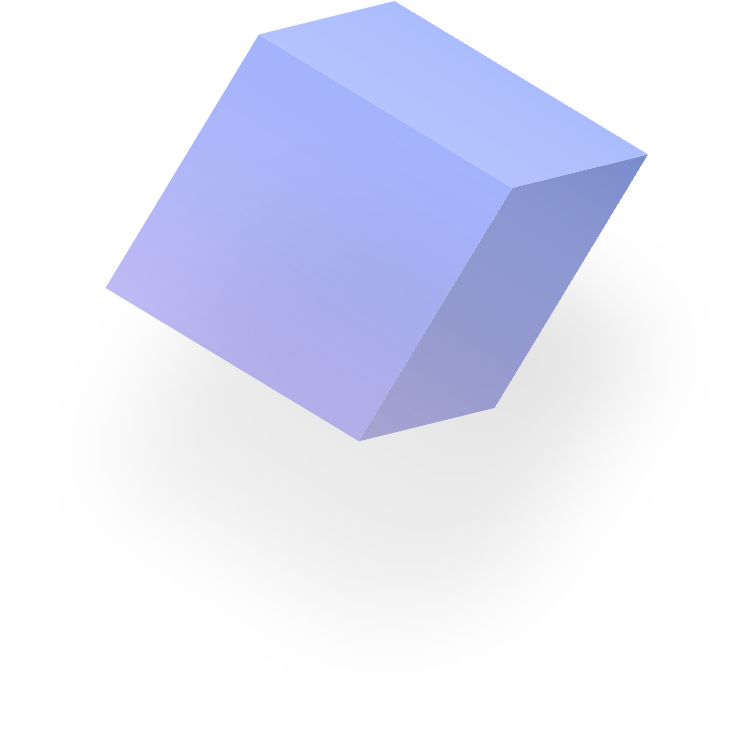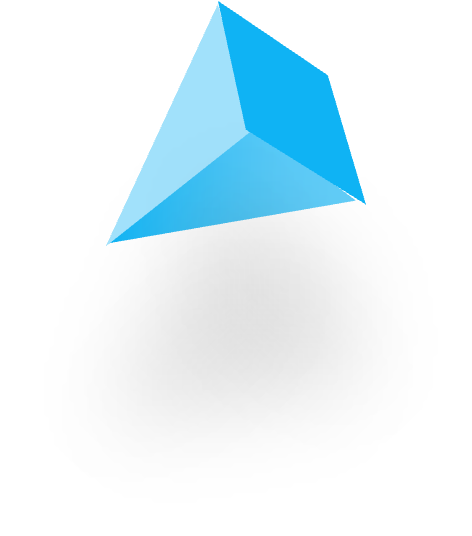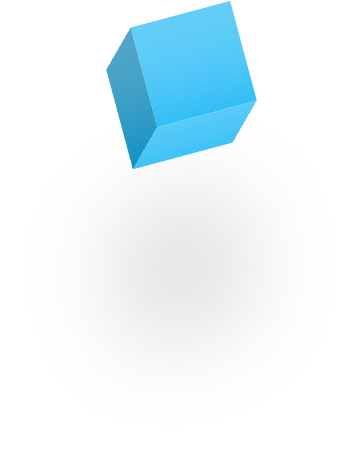 Slide
MORE THAN JUST AN EXCHANGE
The exchange forms the foundation of our all-in-one platform, providing essential functionality in a simple and visually pleasing manner. The exchange component includes:
a wallet that offers a comprehensive analytical overview of the user's assets
a markets list with all trading pairs
a home screen that is highly customizable, allowing users to add widgets to suit their needs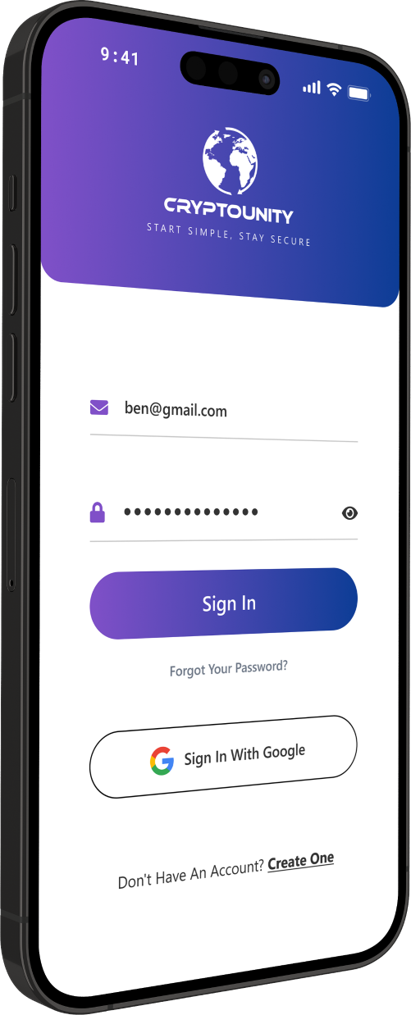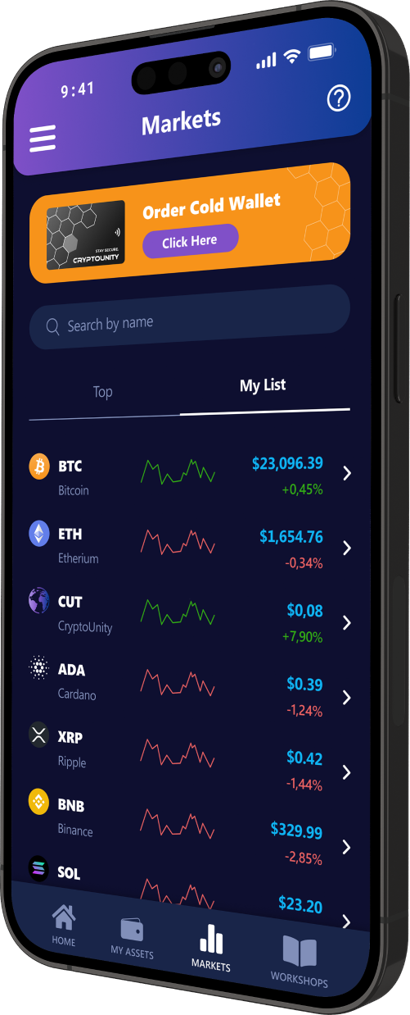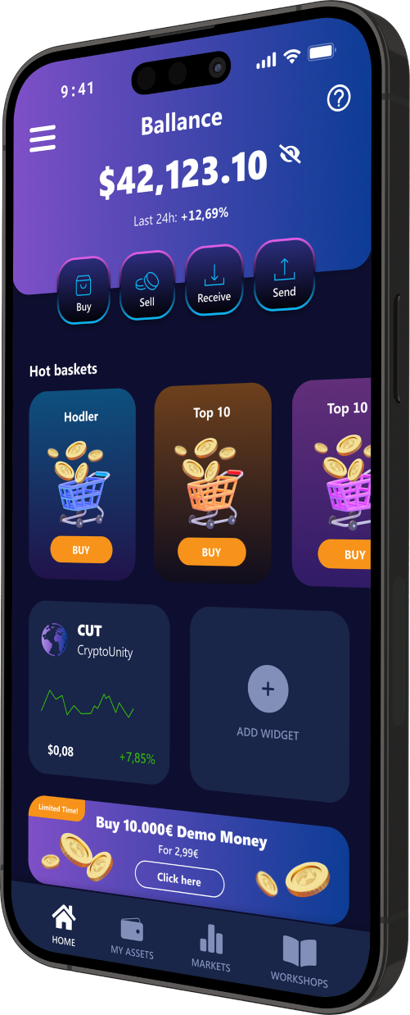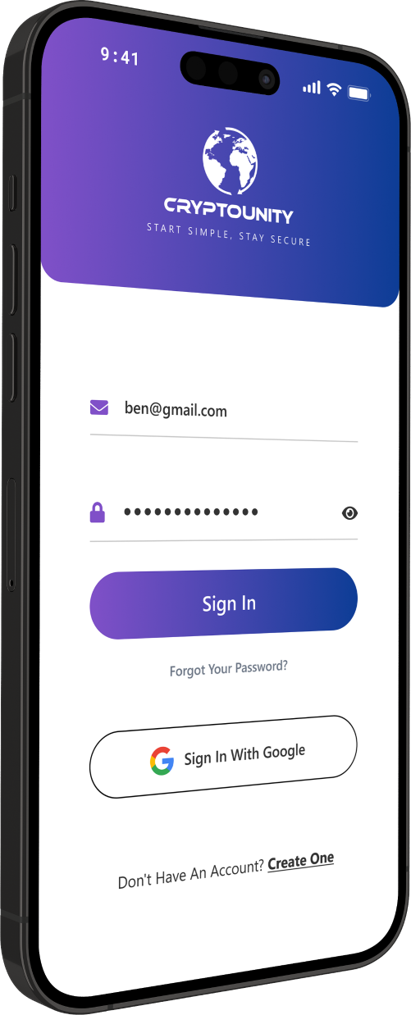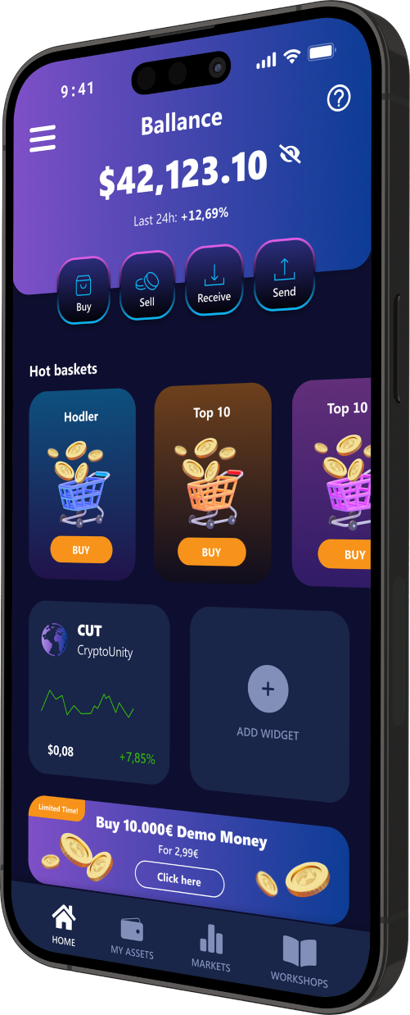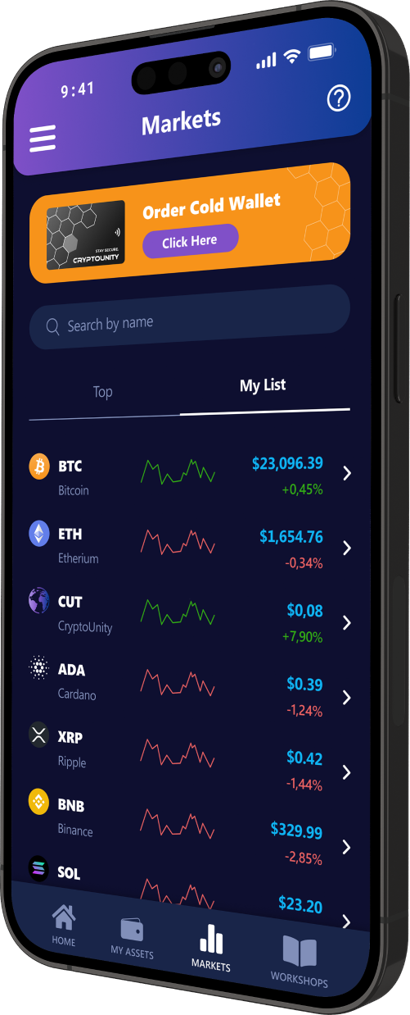 Slide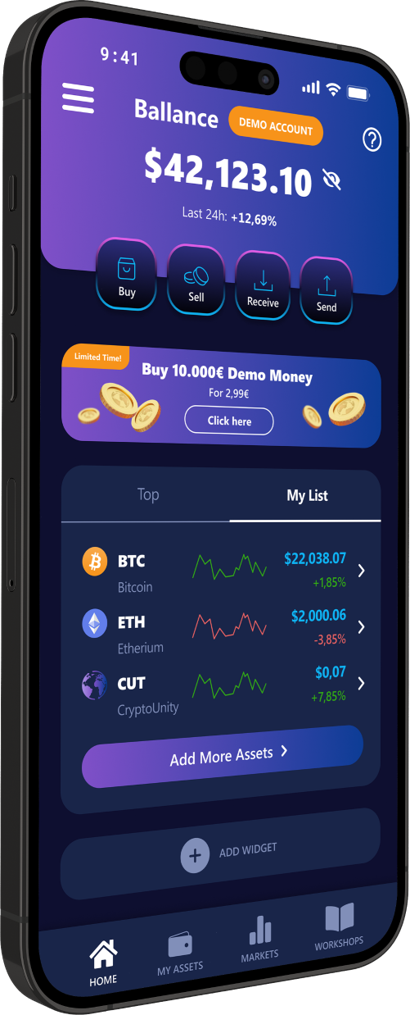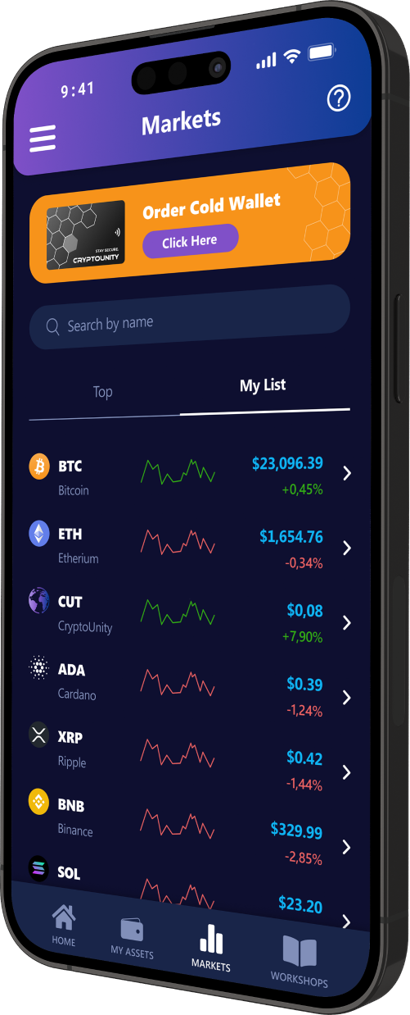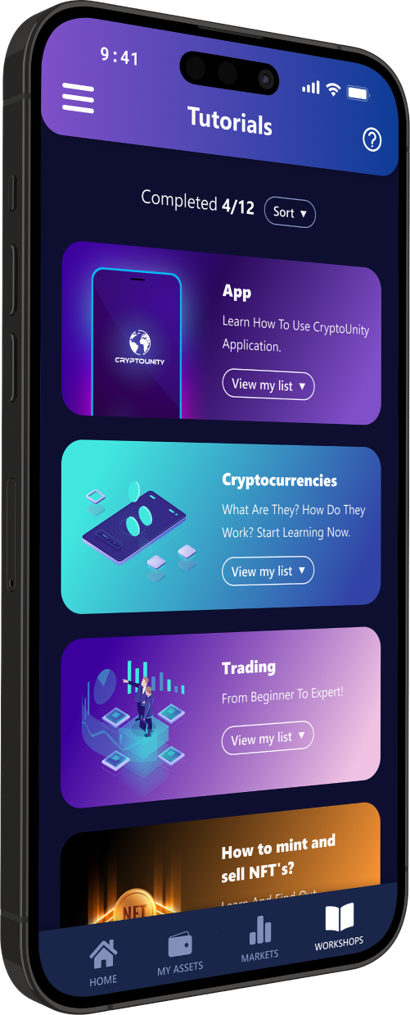 To cater to novice users, we have combined a perfect mix of features, including:
educational content that ends with quizzes, enabling you to endorse your understanding
"?" button on every screen that explains the purpose of certain functions and elements, linking to extensive educational content on that particular subject
a demo mode for learning that replicates a real exchange, allowing for safe experimentation and practice. This feature will also be available for underage users.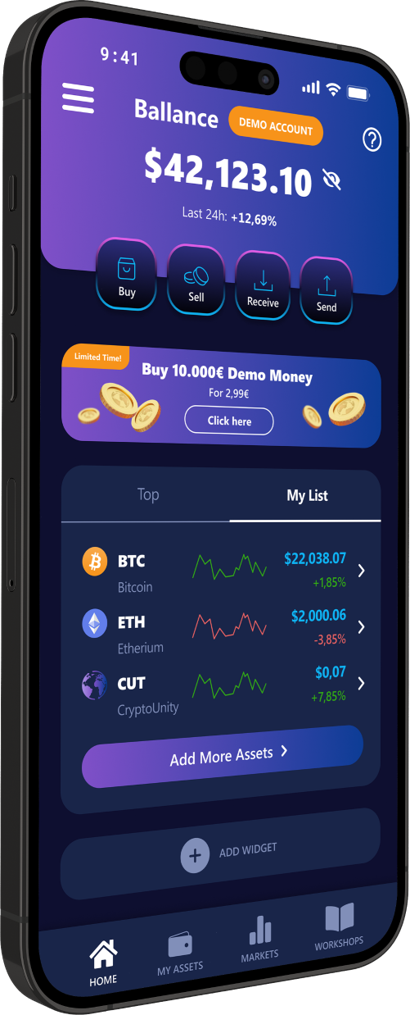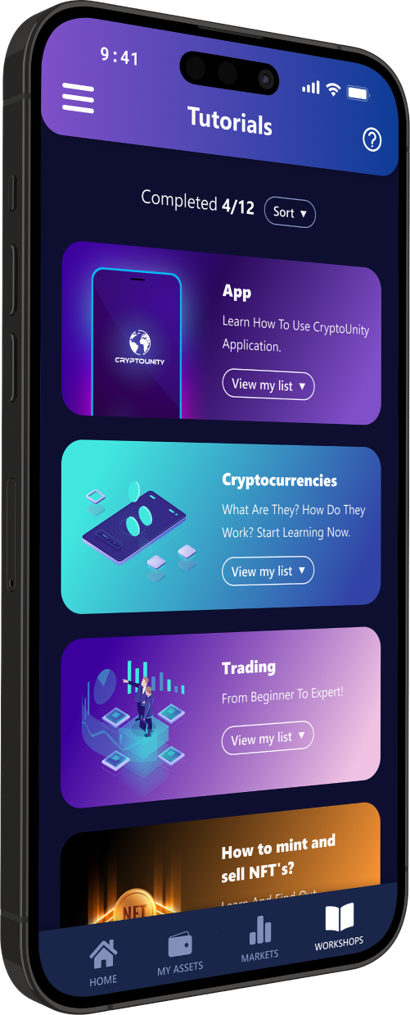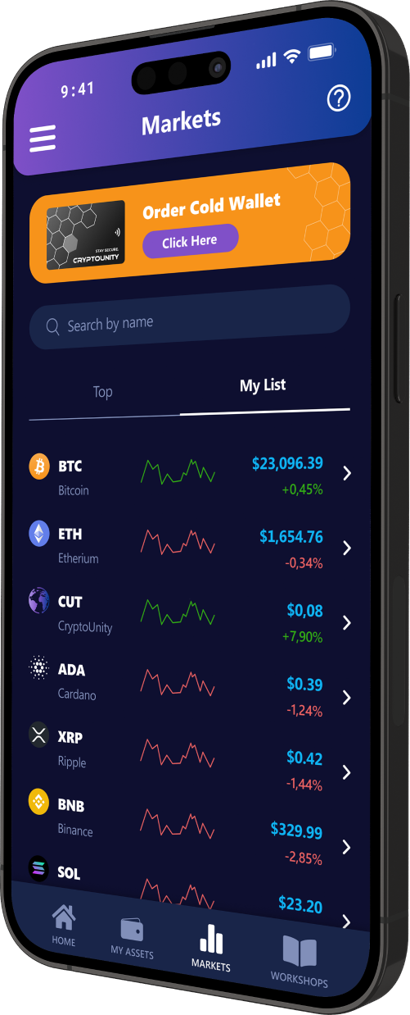 Slide
THE ELEMENT OF DECENTRALIZATION
To assure maximum safety of the users assets on our platform, we designed a cold wallet, that will be protected by a three-factor authentication:
A fingerprint, face recognition or a password
A one time password
NFC CryptoUnity card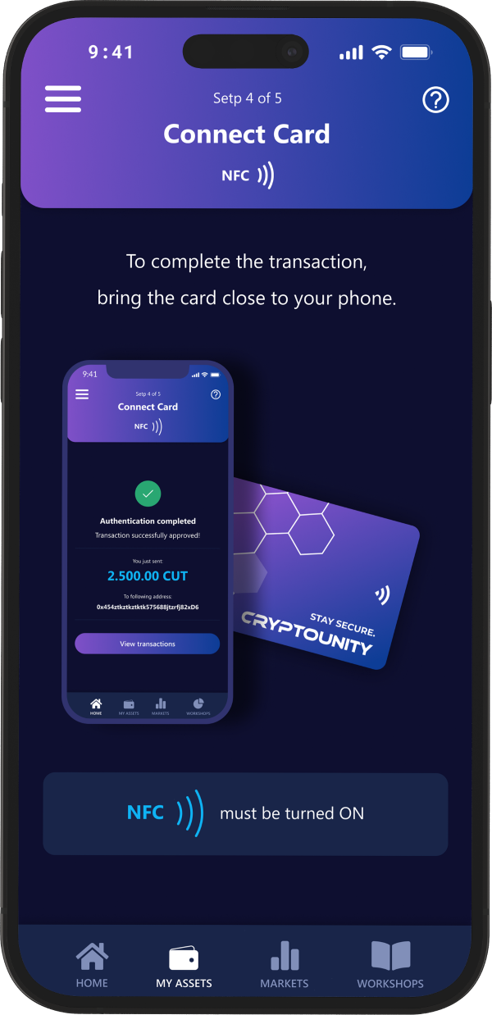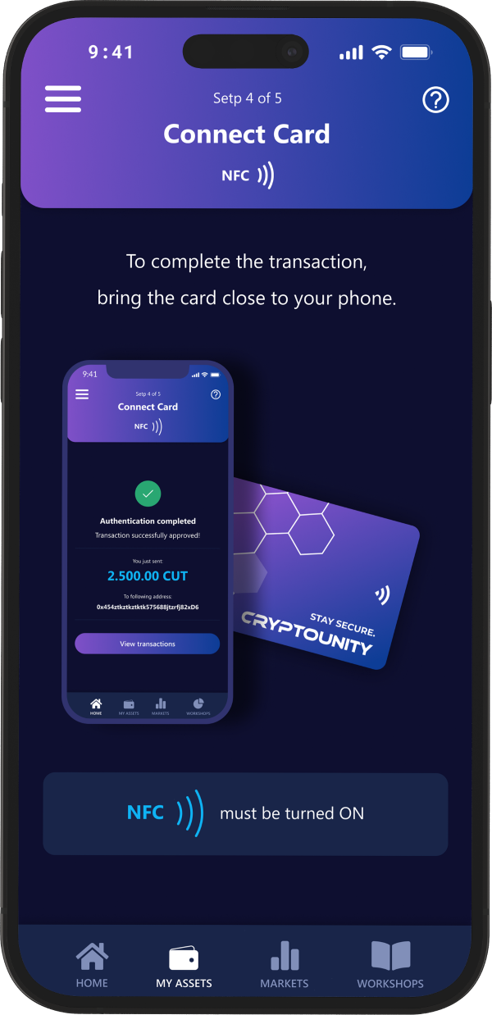 Slide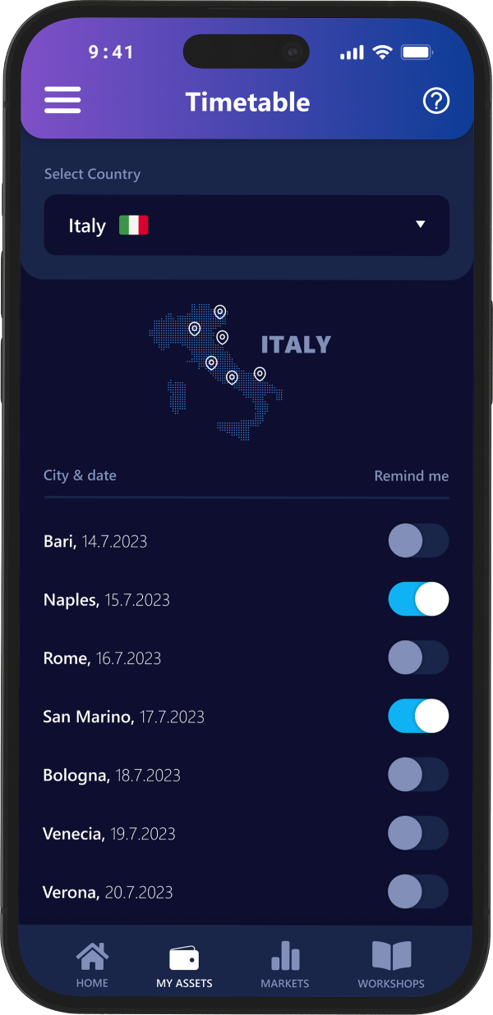 WANT A MORE AUTHENTIC EXPERIENCE?
You will be able to look at the schedule and visit one of our traveling exchange offices, that will also offer individual consulting.
WANT TO PARTICIPATE IN ICOs?
You will be able to participate in strictly vetted ICO's, recommend new ones and read fundamental analysis of those projects – all of that on our launchpad.