START SIMPLE
CryptoUnity is a platform where beginners buy their first crypto, cold-store it, and learn as they go.
Soon On:


cc-hor_dark

Cryptonews
Yahoo
Coinspeakersvg

cryptopolitan

Binance_logo

marketwatch-logo

IcoDrops
Benzinga

bitcoinCom

monocoinrep

techbullionmono

BitcoinInsider

CoinCheckup_LiveCryptocurrencyPricesandChartsbyCryptoMarketCap

TheBitcoinNews

cc-hor_dark

Cryptonews
Yahoo
Coinspeakersvg

cryptopolitan

Binance_logo

marketwatch-logo

IcoDrops
Benzinga

bitcoinCom

monocoinrep

techbullionmono

BitcoinInsider

CoinCheckup_LiveCryptocurrencyPricesandChartsbyCryptoMarketCap

TheBitcoinNews
LATEST NEWS
CryptoUnity announces an addition – OTC purchases. Committed to simplifying the entrance to the crypto world, it strives towards adding possibilities for its community.
Slide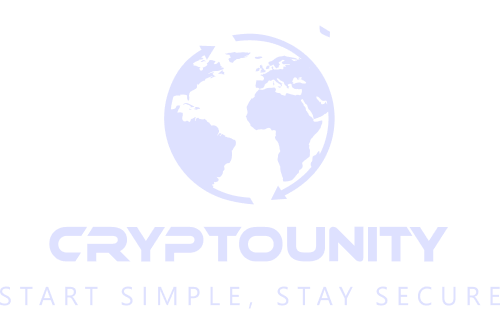 WHAT IS
CRYPTOUNITY
CryptoUnity is a beginner-focused crypto platform where education and security go hand in hand. The educational exchange is easy to use and lets users learn on the go, while they explore the platform and all its features needed on the journey.
With the slogan "Start simple, Stay secure", CryptoUnity also emphasizes safety as a top priority, setting new standards in the industry. Not only is CryptoUnity the first to implement a cold wallet to a centralized exchange, it is also pioneering in the usage of an external custodian to look over the user's funds.
Read Whitepaper
WHAT DO THE PEOPLE SAY
Built by passion, shaped by the people – Each one adds a unique touch to CryptoUnity.
Hear the stories and thoughts from our vibrant community below.
حمزة
A good project, with a great development team and a community to match. I'm sure something great will come out of it.
YouCuber
Very convenient exchange – this project indeed has the potential of being one of the best crypto exchanges.
The Play
This is such a great crypto exchange in the making. Nice community as well.
Tilen Milosevic
The community is awesome! i got the privilage to test early app (workshops), looks promising!
keep doing what u doing🏆 im all in🚀
Nenad Kraiger
Big future for Crypto, especially for beginners & everyone new. I have a very good feeling about this project and can't wait for their App to go live.
Berni
I am very excited. They have a very hardworking team who are always ready to help and answer 🚀👍 $CUT
Esmir Mujakić
A community that thrives.
Loco Cripto
Creo que será una revolución para todas esas personas que no saben mucho de las criptomonedas aprender para ganar.
Yavuz Aydın
CryptoUnity will be one of the most important exchanges in the world! $CUT.
Carlos Matiz
One of the most promising projects out there! so bullish on it. Got my CUT on staking and planning to get more!
Dushko Dobrodushkov
Solid project. Quick support. Bright future.
URIEL VANEGAS MARTINEZ
Sigo este proyecto desde que comenzó, he visto un gran compromiso por parte de los desarrolladores, es por eso que lo sigo recomendando.
Erdem Kunt
"Tiene Futuro"
Está muy bien encaminado el proyecto, espero unos resultados excelentes.
Asetosa
Gerçekten inanıp güvendiğim bir uygulama umarim hakettiği yere gelir sabirsizlikla bekliyorum.
Abel Jerez Clar
Es una excelente plataforma!
Deniz Lujan
Excelente plataforma. lo recomiendo!
Join Our Community
EDUCATION
Start your Crypto Adventure! Learn, Understand, and Master the Crypto World on the go.
COLD WALLET
First CEX to be decentralized in the right place; Top tier security following the no. 1 rule – your keys, your coins.
EXTERNAL CUSTODIAN
Security First! Experience peace of mind with our independent custodian safeguarding your assets.
PORTFOLIO
Navigate and monitor your crypto holdings effortlessly with our intuitive Portfolio feature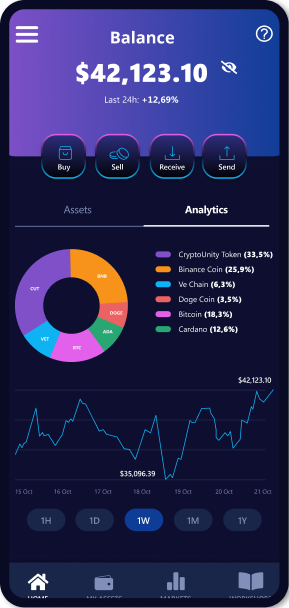 MOBILE EXCHANGE
Experience crypto in the real world! Our Mobile Physical Exchanges bring you face-to-face guidance and a real-life touch.
CUSTOMER SUPPORT
Find comfort and reassurance with our Customer Support, integrating human touch and advanced AI.
LAUNCHPAD
Check future potential with CryptoUnity Launchpad, your gateway to exploring and shaping innovative Web3 ventures!
CRYPTOUNITY VS.

COMPETITION
Uniquely tailored for beginners, CryptoUnity stands out with simplicity and user-centric features compared to other platforms.
Available educational content
A user-friendly experience designed for beginners
Educational explanations and guidance throughout the entire platform
Usage of an independent custodian to separate user's funds from each other and those of the platform
Built-in cold wallet feature
POWERED BY

$CUT
Powered by $CUT, a BNB-based utility token, the platform reaches new levels of functionality and depth.
$CUT holders enjoy a wide range of utilities, making it a valuable asset to every user of the platform.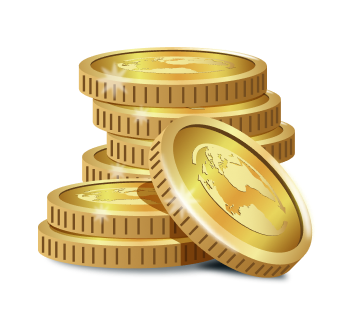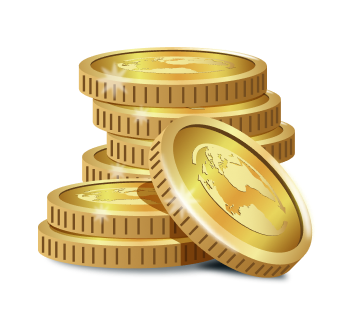 Certified safe and transparent after undergoing audits by CertiK and QuillAudits.

Vested tokens of the team and early supporters, backed up with a dumping wall measure for enhanced security.

The token allocation and economic model balanced for sustained longevity.

Designed to reward holders through various ways like staking, airdrops, hodling incentives, and more.
0xB1ff83EF5e44862d634413Be77cA4dC6AC50B74F

$CUT

UTILITY
Slide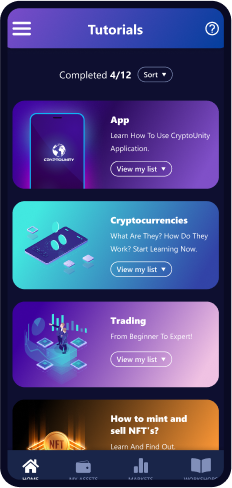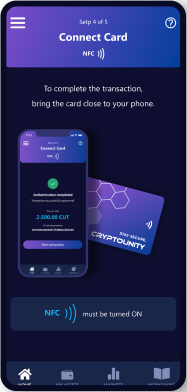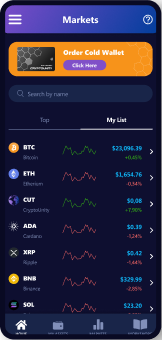 LOWER FEES
$CUT holders benefit from exponentially reduced transaction costs. The more $CUT you hold, the lower the fees.
Cold wallet bonus
Hold specific amounts of $CUT to unlock different tiered wallets—Bronze, Silver, Gold—each offering unique benefits.
Workshop access and discounts
Possessing $CUT grants access to enlightening workshops and provides discounts, fostering continuous learning.
Priority access to Customer Support
Holding $CUT grants you a special badge for our customer support, ensuring you receive priority treatment.
Staking
Allocate your $CUT to staking programs to earn additional tokens and deepen your connection with our community.
Other exclusive rewards
Holding $CUT opens the door to various exclusive rewards, enhancing user experience and value in the ecosystem.
BACKED

BY
STAY

INFORMED
Stay Informed! Subscribe now to receive our latest news, insights, and exciting developments from the world of CryptoUnity.
Your privacy matters. We'll never share your email or send you spam!