PLEASE READ THE NEWS CAREFULLY.
Hello all CUT owners!
We are getting everything prepared for the token distribution from the worldwide presale. IT IS ON YOU TO VERIFY YOUR INFORMATION, as we cannot know which wallet address you use and want to receive tokens on. 
IT'S CRUCIAL THAT YOU PAY CLOSE ATTENTION TO YOUR EMAIL. WE HAVE SENT IMPORTANT INFORMATION, INCLUDING DETAILS FOR VERIFYING YOUR WALLET, THERE. ALL ESSENTIAL CORRESPONDENCE WILL BE SENT DIRECTLY TO YOUR EMAIL. STAY ALERT AND ENSURE YOU DO NOT OVERLOOK ANY MESSAGES.
Here is a brief checklist of what you have to check:
Login to your user profile

CHECK THE WALLET

that is connected and written in the "My wallet" field.

If there is no wallet, insert the wallet on which you wish to receive your tokens;
If the wallet is not correct, switch it to the right one;
After inserting the wallet, click on "Edit" to save the new address.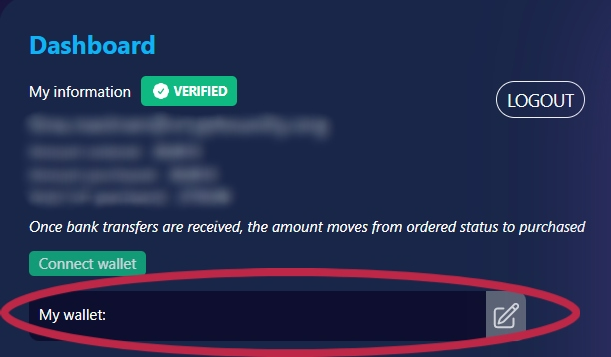 CHECK THE AMOUNT OF CUT TOKENS

you need to receive. Under "total CUT purchased" you should see your purchased tokens (together with the bonus

per each purchase

). To be completely sure, please check your email, where the data is more broken down and you can check it by specific values.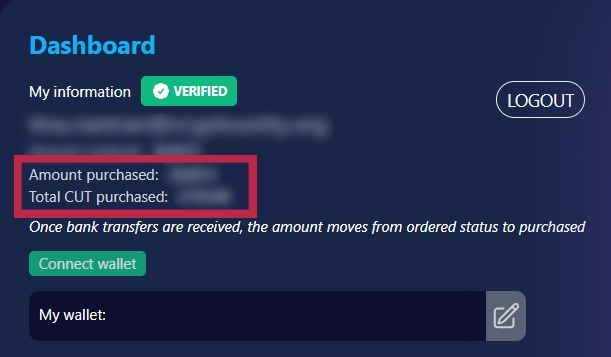 You can find more detailed instructions in your inbox.
Have a good one!
CryptoUnity team